BLACKPINK's arrival in Manila causes chaos on the airport [Updated]
The situation has totally gotten 'out of control'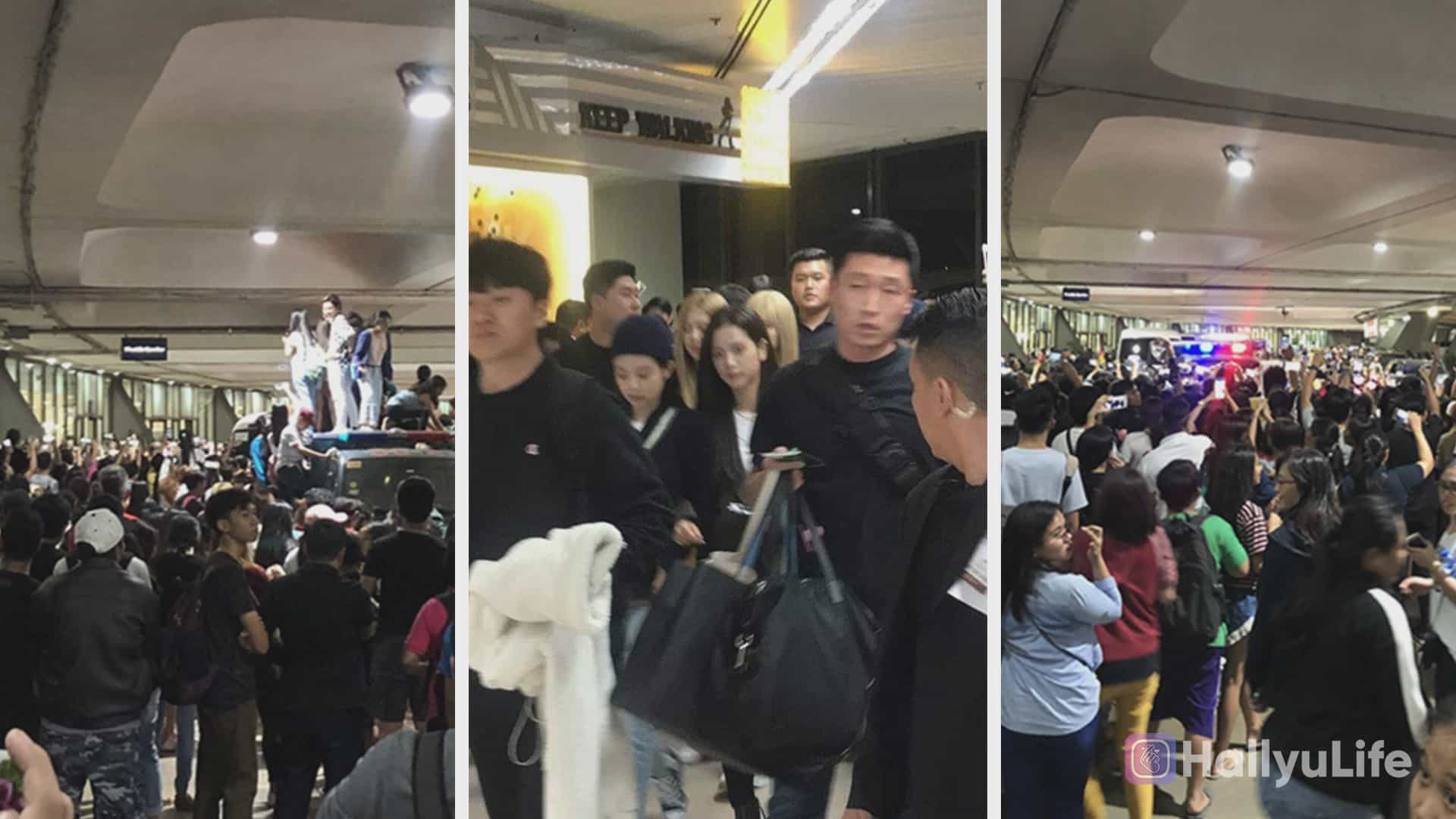 BLACKPINK arrived in Manila on Friday evening at around 10PM, with fans flocking in to the main exit of the airport only to get a glimpse of the girls
The management ultimately decided to use the airport's VIP exit for the members' security, although according to some, BLACKPINK members would like to see their fans waiting outside
The situation has gotten out of control, but the members were safe.
MANILA – K-Pop girl group BLACKPINK has finally arrived in Manila this Friday evening around 10 P.M. at Ninoy Aquino International Airport (NAIA) for their first-ever Philippine concert on February 2 at the Mall of Asia arena, only to find themselves under chaos as the crowd and supporters of the popular K-Pop group flocked into the airport hoping to see them face-to-face.
While the girls have safely arrived (they have used the VIP exit), fans that are now in the area are now becoming a problem as airport security personnel are now trying to control the crowd, with some fans being enraged due to the seemingly lost of control in the situation, and some climbing up the barricades like Spiderman just to see the girls.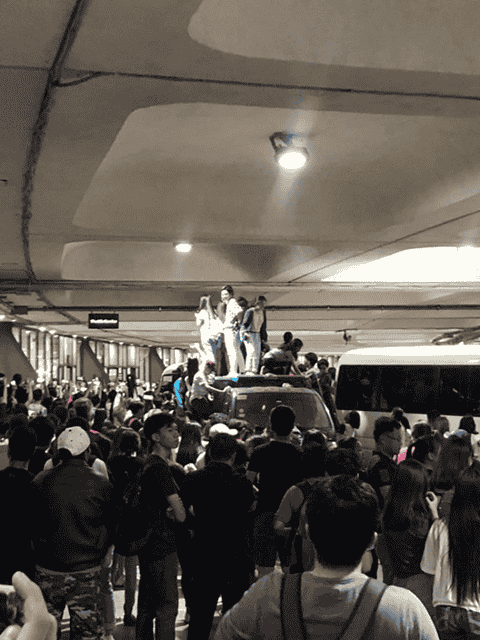 Fans are expressing their concerns over the crowd at Twitter, saying that "Filipino BLINKs (the name of their fandom) shouldn't be like that."
Tickets for BLACKPINK's concert in Manila has been sold out the same hour after ticket sales opened, with many pleading for another day of the concert for them to be able to see the phenomenal YG Entertainment girl group.
The quartet K-Pop group is composed of Jennie, Lisa, Rosé and Jisoo. They are set to perform in Manila this Saturday for their In Your Area World Tour.
While photos of BLACKPINK members seemingly distressed and disappointed are making rounds online probably due to the onslaught occurring at the airport, according to some, the real reason behind those faces are the disappointment because the girls weren't able to see their fans when they found out that they're taking the VIP exit. (unverified)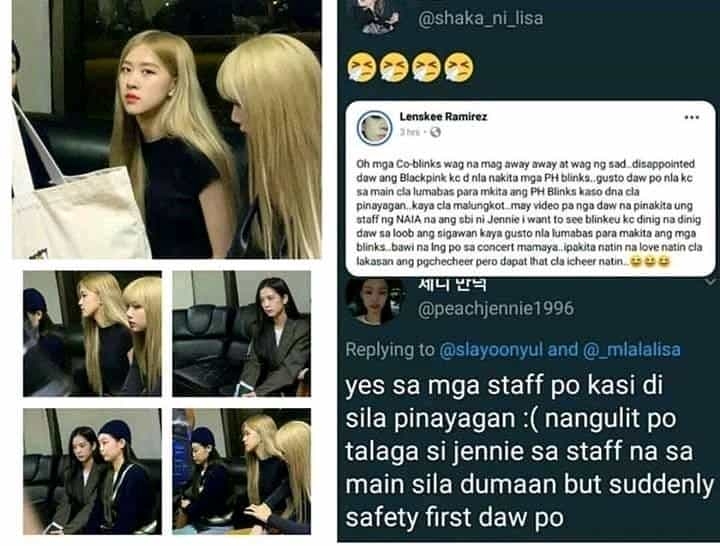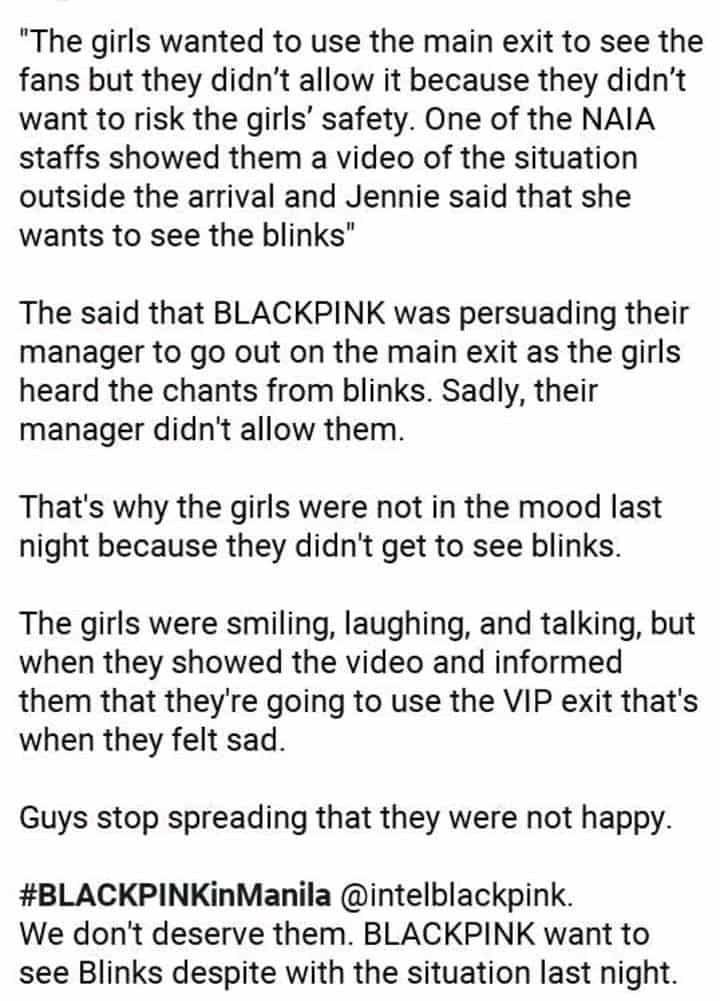 What episode of the walking dead is this???

#BLACKPINKinManila pic.twitter.com/mQdetBU9Oa

— ᴋᴏᴏᴋsᴇ́ (@eeheelisa) February 1, 2019
https://platform.twitter.com/widgets.js
WHAT IS HAPPENING??!!! PLS DONT BE LIKE THAT FILO BLINKS OMG ??‍♀️#BLACKPINKinMANILA pic.twitter.com/BcsjgMojUw

— ᴥ (@lalisanctified) February 1, 2019
https://platform.twitter.com/widgets.js
Blackpink safely arrived in Manila Airport, PH.

They used the VIP exit, thank goodness. filos really are unstoppable with things like that. I'm glad they were safe. Have a good rest gurls.#BLACKPINKinMANILA

(cttro) pic.twitter.com/e1t2Wi7Uir

— DUHlia (@itsdeeeeee__) February 1, 2019
https://platform.twitter.com/widgets.js
The crowd is getting wild wowww!! #BLACKPINKinManila pic.twitter.com/DKYY10Mwp7

— Jendeukie? (@quiambaoangelu) February 1, 2019