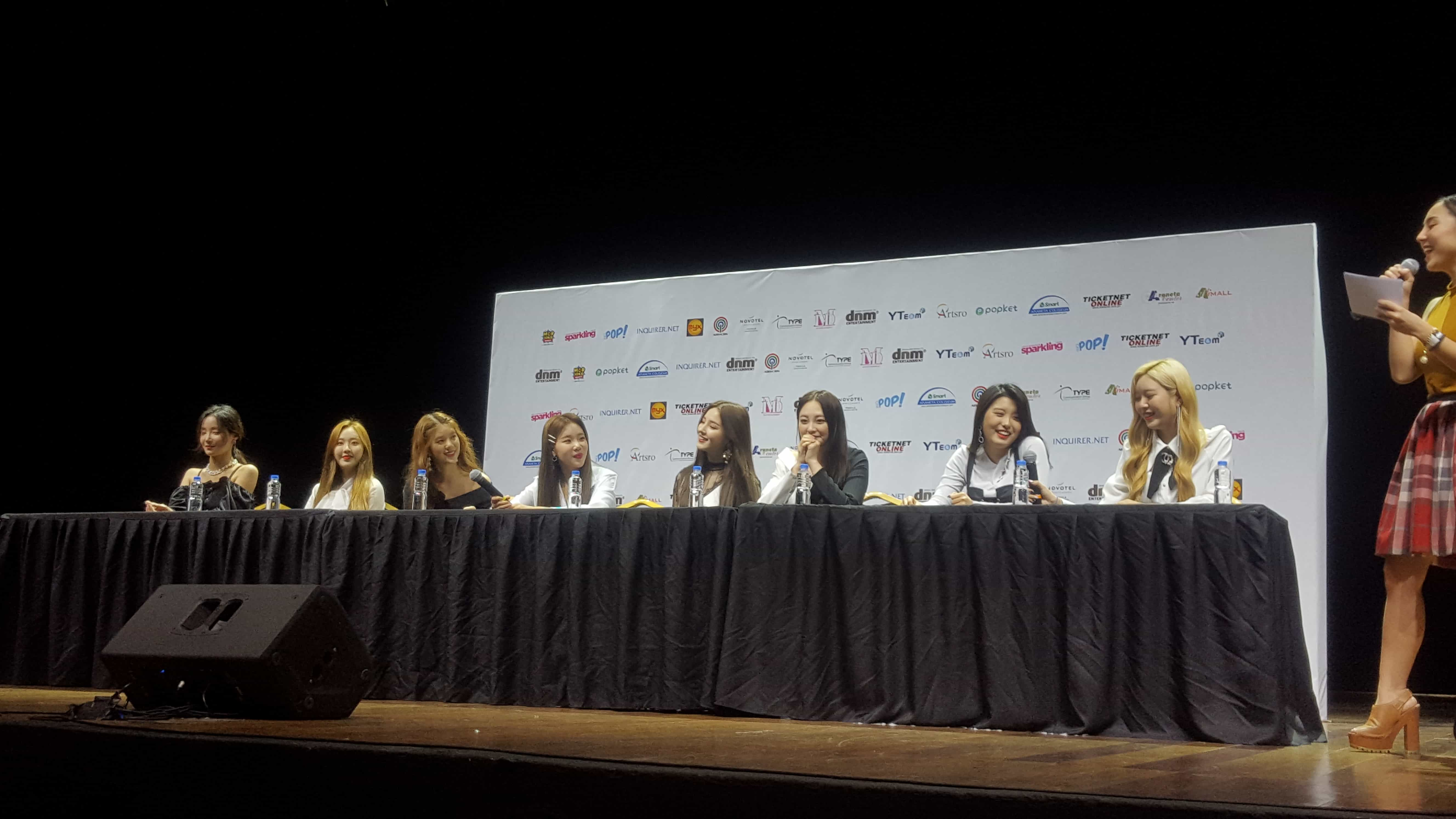 PASSIONATE. This is how MOMOLAND members would describe their Philippine merries, as they face the members of the media on their press-conference Thursday evening at New Frontier Theater, Quezon City.
On their third time around the Philippines, MOMOLAND shared to us what they have in store for their Filipino fans at their first fan-meeting on Friday thru a short press conference held Thursday.
A set of pre-approved questions for the group were already made and the whole thing just lasted around eight minutes. Aside from Nancy, Ahin and Daisy (who are known for speaking in English), the other girls spoke in Korean, having their responses interpreted by an interpreter.

Despite having visited the Philippines multiple times (even going on Vigan, Ilocos Sur on their second time here), MOMOLAND members said that they are still excited to finally meet Filipino merries.
Nancy said that they prepared a lot of special stages, and hoping for them to enjoy it on the fan-meeting.
And although member Yeonwoo, who is not around for the two previous visits of MOMOLAND in the country is now present, another member was missing in action and will miss the fan-meeting on Friday, which is Hyebin.
Members Jane and JooE talked about the places they want to visit in the Philippines, mentioning Cebu, which appears to be popular to most Korean tourists and even stars, as well as the recently re-opened Boracay Island. They also want to walk by the streets and experience normal life, which they might be already deprived of because of their jobs as public figures.
The members also said that they want to try the Philippine dessert 'Halo-halo', which actually resembles the Korean dessert 'patbingsu', and of course, stop at Philippines' all-time favorite fast-food restaurant Jollibee.
When asked what word(s) are best to describe their Philippine merries, JooE responded 'smile', while Daisy responded with an explanation: Passionate, explaining that they are very supportive and they could really feel their love when they are performing.
Learning new Filipino words, aside from 'Salamat', 'Mahal Kita' and JooE's iconic 'Po', they have learned the Filipino phrase 'kain tayo!', which simply means 'let's eat!'.
And in final note, they were asked to send some message to their Filipino fans who are going to their fan-meeting on Friday, with Ahin saying that 'We hope our PH fans will have a lot of fun tomorrow.' – HallyuLife.com

THIS SPACE INTENTIONALLY LEFT BLANK.