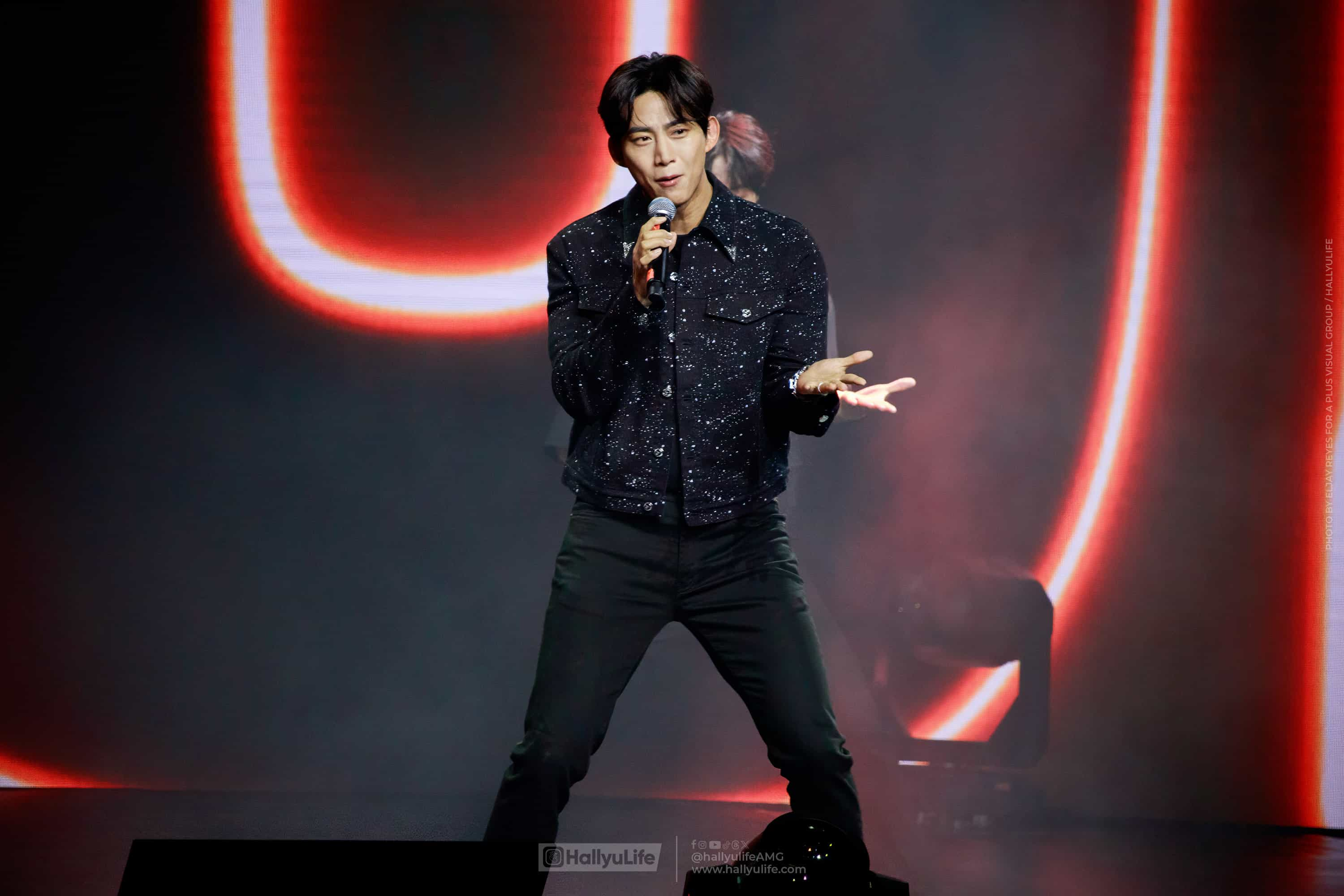 "Namiss ko kayong talaga… Sobrang masaya ako na nandito ako sa Pilipinas! Masaya ako na nakita ko kayo Philippine Hottest! (I really miss you guys… I'm so happy to be here in the Philippines! I'm happy to see you Philippine Hottest!)"
This is what the 2PM member, singer, and actor Ok Taecyeon said as he welcomed his PH Hottest (2PM's fans) during his "SpecialTY" Asia Fanmeeting Tour in Manila at the New Frontier Theater last September 23. This marks his anticipated return ten years after his last visit to the Philippines with his 2PM co-members in 2013. Following Tokyo, Manila is the tour's second stop, followed by Hong Kong, Bangkok, and Jakarta.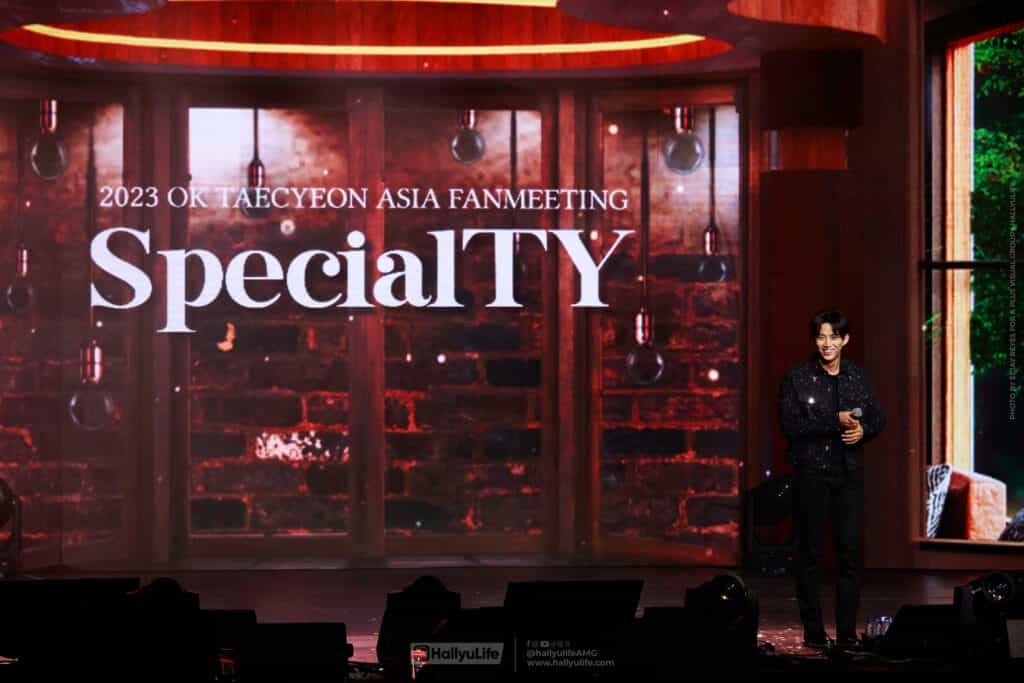 Hosted by Kring Kim, Taecyeon spent an enjoyable time with the media and the lucky fans who won the media con raffle draw at Novotel prior to his fan meeting. Taecyeon, who is well-known for his acting performances in the 2010 KBS drama "Cinderella's Sister," the 2011 KBS drama "Dream High," and his latest fantasy rom-com drama "Heartbeat," revealed that each of his roles highlights a piece of his personality. According to Taecyeon, "It felt like it was yesterday when we all debuted" when it comes to being an idol and a member of 2PM, which recently marked its 15th anniversary. He continued, "We can always trust each other, help each other out, and support each other (throughout the years that we've been together as a group)". According to Taecyeon, the members (including him) remember the PH Hottest as "supportive, loud, and so energetic."
Ok Taecyeon got the PH Hottest cheer for him as they welcomed him back to the Philippines with a groovy performance of 2PM's "Magic" and "Anyway".
Taecyeon is grooving to 2PM's hit track "Magic"! 🔥🔥🔥#OKTAECYEONinMNL2023 #TAECYEON #OkTaecyeon @pulpliveworld pic.twitter.com/Zw06g5bajU

— HallyuLife (@hallyulifeAMG) September 23, 2023

PH Hottest got the K-drama chills as Taecyeon sang the OST of "Heartbeat", which took us back to the world of Sun Woo Hyeol (his character). Taecyeon serenades his PH Hottest with Side A's "Forevermore" to express his love and appreciation for his fans.
Through his most recent TMIs and his unforgettable memories as an actor and an idol, Taecyeon's fans got to know him more. Taecyeon even demonstrated several heart poses during one of his segments, making the audience scream with delight. To give back to his fans, Taecyeon prepared something that the luckiest fans at the theater would receive. He wanted to try Filipino foods such as "Sisig" and "Balut" and try to order at the fast-food chain "Jollibee".
Tacyeon showing different heart poses tonight is so CUTE! 🫶🏻🫶🏻🫶🏻#OKTAECYEONinMNL2023 #TAECYEON #OkTaecyeon @pulpliveworld pic.twitter.com/S2w7es1uL2

— HallyuLife (@hallyulifeAMG) September 23, 2023
Taecyeon sings "Toc Toc Toc" with his fans and captures their hearts by performing 2PM tracks "Champagne" and "Promise (I'll be)". Before taking a picture together with Taecyeon, his fans surprised him with a VCR containing messages from his fans, as well as a compilation of PH Hottest's love and support for Taecyeon throughout the years. After watching the VCR, Taecyeon expresses his gratitude by saying:
You're always here to love and support me. Thank you! I'm overwhlemed but not gonna cry. Mahal ko kayo sobra! (I love you so much!) I promise that I will come back and all 6 of us will return. Thank you for choosing to see me and come here. And this was Taecyeon, thank you!
The night would not be complete without Taecyeon performing 2PM's hit songs "Jump" and, of course, "Hands Up," which made the entire theater put their hands up and celebrate like it was the year 2011 once again (Hands Up release date).
It's been a decade since we last saw Ok Taecyeon, but the wait was well worth it when we saw how his fans, the PH Hottest, expressed their love and support to him and the rest of the 2PM members. Even witnessed Taecyeon's unmatched and enthusiastic fan service as well as the beautiful moments created with Taecyeon that will be cherished forever.
---
The Taecyeon "SpecialTY" in Manila is made possible by 51K, Twenty Two Plus, PULP Live World, and Happee Hour. HallyuLife would like to thank them for inviting us to this wonderful event. #OKTAECYEONinMNL2023
Check out our photos from the event here: Ok Taecyeon @ SpecialTY in Manila Fan Meeting (HQ PHOTOS) [20230923]


THIS SPACE INTENTIONALLY LEFT BLANK.