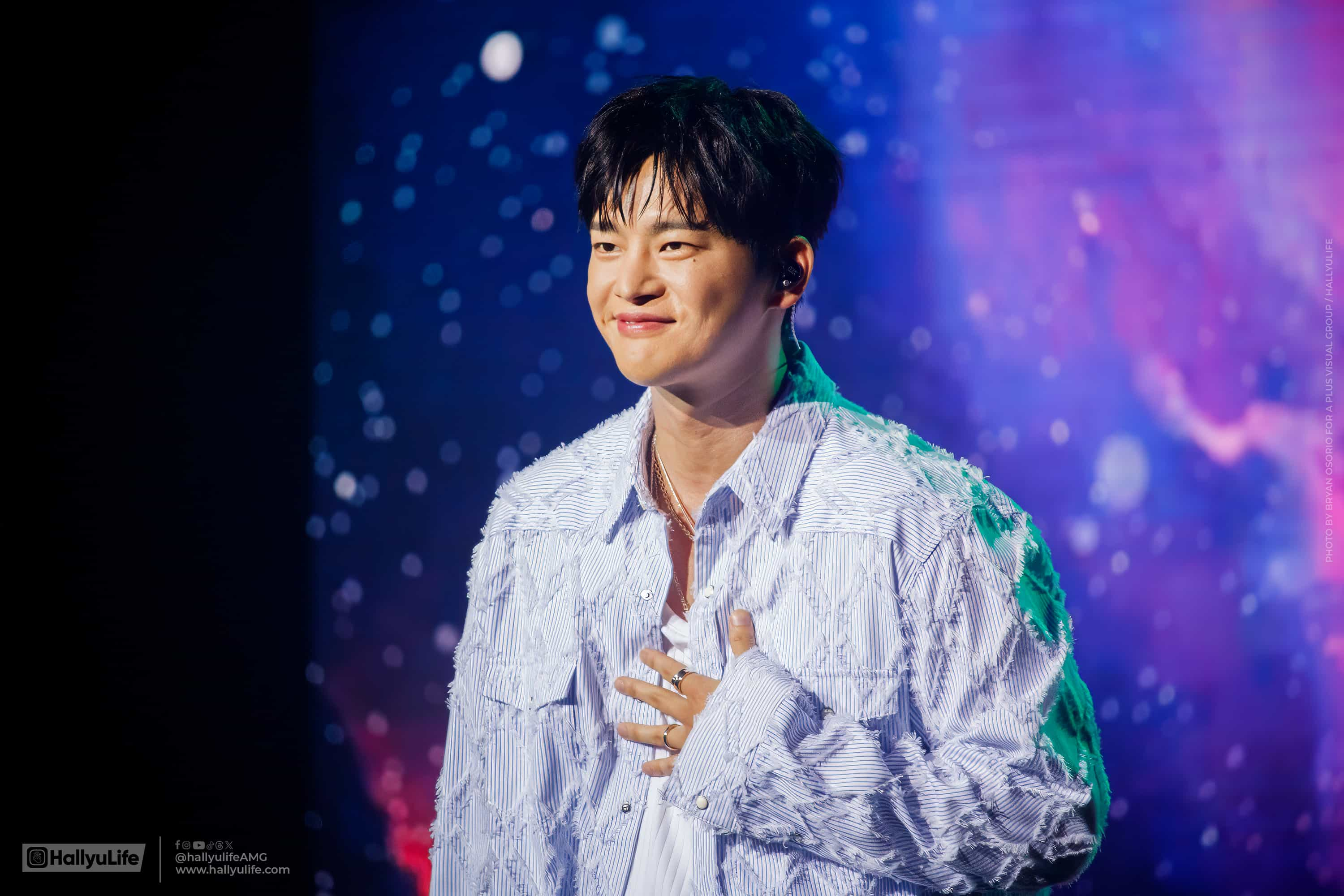 MANILA – South Korean actor and singer Seo In Guk recently concluded his first stop of his Asia Fan Meeting Tour here last August 12 at the New Frontier Theater in Quezon City, with it breaking records as being one of the longest Korean solo fan meetings that occurred here in the Philippines as it lasted for more than three hours.
The K-drama star has starred in dramas such as "Reply 1997", "Shopping King Louie", "The King's Face", "Doom at Your Service", "The Smile Has Left Your Eyes", as well as "Cafe Minamdang", among others. He first launched his career as a singer in 2009, when he won on the TV show "Superstar K".
Seo In Guk's crowd for that night was not just his Filipino Heartriders (fans), but also fans from Japan, South Korea, and Taiwan, which added uniqueness to the segments that were played during the fan meet.
He also made a lot of fans fall in love with him even further when he first greeted everyone with the line "Kamusta kayo mga bebe ko? (How are you my babies?)"
Seo In Guk to his fans:

"Kamusta kayo mga bebe ko?"#SeoInGukinManila @EPICEVENTSPH pic.twitter.com/xCU8eS2uSK

— HallyuLife (@hallyulifeAMG) August 12, 2023
Being a singer, Seo In Guk showed off his singing prowess by singing songs such as "My Love", "Calling You", "I Like You", "Tease Me", "Shake It Up", as well as "All For You". He also sang his rendition of Yeng Constantino's "Ikaw", which is seemingly becoming popular among Korean acts to sing on their Philippine tours.
During the event, Seo In Guk interacted and engaged with his fans on the segments of the fan meet, such as the "Seo In Guk Choice Awards", where he selected fans that were exceptionally fashioned during the event, as well as "Seo In Guk's Food Truck", where he made his own version of the local delicacy "Halo-halo", which is a shaved-ice dessert and "Seo In Guk vs. Heartriders" segment, where he played games against his fans, such as the Filipino traditional game "Sipa", staring contests, and arm wrestling, where each and every fan got special time with Seo In Guk together up stage. There's also a Q&A session where fans get to ask In Guk their concerns and get them answered by the star himself.
At one part of the fan meet, video messages from Filipino fans, as well as from Seo In Guk's fellow actors on his label Story J Company were played on stage, and responded to it by saying that it really touched him and his heart, and is really grateful for it.
According to In Guk, the fan meeting was "a good memory" to him, and he hoped that it would be also a good memory for his fans as well.
He's also grateful for the fans' warm welcome and promised to return to the Philippines soon by saying "I'll try my best to come back here soon. Maraming salamat po, mahal ko kayo. (Thank you very much, I love you all.)" -HallyuLife.com
---
Seo In Guk's "1st Asia Fan Meeting Tour" in Manila was made possible by Epic Events. HallyuLife would like to thank them for letting us be part of it.
Check out more photos from the event here: Seo In Guk @ 1st Asia Fan Meeting Tour in Manila (HQ PHOTOS) [20230812]

THIS SPACE INTENTIONALLY LEFT BLANK.