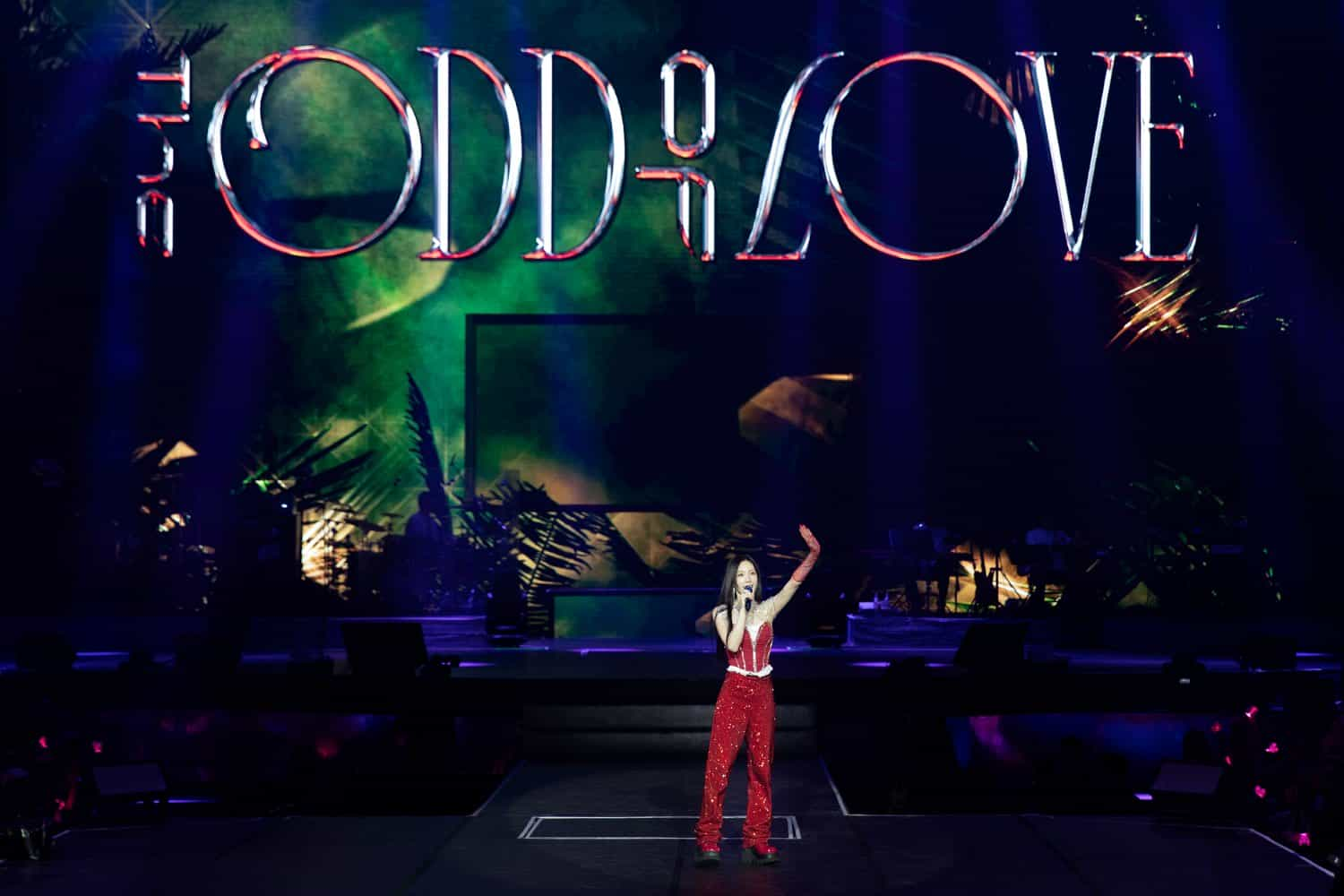 "You guys (PH SONEs) are so cute! 😁" 
That's what Taeyeon of Girls' Generation had in her mind (and said) when PH SONEs sang some lines of her song prior to the concert's encore.
Kim Taeyeon has returned to Manila once again four months after her last visit to make her promise a reality and show her love and appreciation to her fans (PH SONEs) who patiently waited for her (including me). It's been five years since her very first solo concert here, and as a SONE myself, I can still remember how "The ODD of LOVE" in Manila unfolded last July 30 at the Araneta Coliseum so let me share with you how it all went, as well as how we all fell in love with Taeyeon once again.
But before the concert took place at the big dome, many SONEs enjoyed the rest of the afternoon at the Gateway 2 Quantum Skyview for the SONE Fanhub with lots of freebies, activities, and a mini program for all the SONEs to enjoy.
---
Taeyeon is on fire!
Just before the concert even began, the whole coliseum was already filled with loud cheers with everyone singing along with the songs from the award-winning singer that was blasted through the speakers.
As the show starts, those loud cheers turned into an almost deafening siren as Taeyeon appeared before our eyes and performed "INVU" from her latest EP with a beaming smile on her face.
She then continued to perform the track "Can't Control Myself", followed by "Some Nights", which I think gives a K-Drama feel to it as you listen to Taeyeon singing this live, as well as the song "Set Myself On Fire". Did I mention that there's a live band that makes every live performance extra special?
Taeyeon mentioned that it's been a long time since she witnessed SONEs enjoying her concert just like how her PH SONEs did while singing and dancing. It was a really different feeling that night, honestly.
Taeyeon got the crowd screaming once again with her fiery performances of the songs "Siren", "Cold as Hell" and "Toddler" while wearing her red sparkling outfit. PH SONEs' cheers got louder and louder as Taeyeon sang "Heart" while sitting on the stage lifter. She even prepared a VCR performance of the song "Something New".
A 'Happy Weekend' with Taeyeon
It might be raining in the Philippines but the night is just starting to heat up as Taeyeon continued her setlist with a bright and flowery outfit performing "Weekend", "No Love Again", and "You Better Not" back-to-back.
PH SONEs and Taeyeon, probably, both released their 'stress' that night at the big dome with the song "Stress", with fans raving while waving purple cloths distributed to the audience and sang along with Taeyeon until the end of the song like it was a huge party. Taeyeon was really happy to be back in Manila and welcomed warmly by her Filipino SONEs.
Taeyeon made the crowd scream once again during her ment as she said some Filipino words such as "Beshie! (slang for best friend)", "Mahal ko kayo! (I love you all)", and "Salamat po! (Thank you)", which according to her, were the ones she remembered. She even noticed some fans, particularly some who were wearing a dinosaur costume and some life-sized banana costumes.
She then slows down the time with performances of her songs "Playlist", "What Do I Call You", "To The Moon", and "Wildfire", from her 4th mini album.
After getting relaxed with Taeyeon's soulful voice, PH SONEs witnessed electrifying performances from the vocal queen herself as she sang "My Tragedy" and "Better Babe" from her second album "Purpose", as well as her single "Four Seasons".
Timeless memories with timeless hits
After singing "Timeless", it's time to go down memory lane with Taeyeon, as she sang her timeless hits such as "Fine", her solo debut track "I" where Taeyeon points the mic to the audience singing the song's chorus part and "Time Lapse", which made this night truly drawn in history.
Just before the encore started, the whole coliseum sang the second chorus up to the last part of Taeyeon's "Rain". She even wondered why did we all sing the 'hardest part' of the song. But to our surprise, Taeyeon herself sang along with us with the part that goes "Doo-doo-doo-doo-doo-doo-doo".
After the encore started with the song "Spark" and in time for the group photo, PH SONEs showed their love for Taeyeon as we all raised the purple-themed hand banner saying, "Our love for YOU is TIMELESS, it won't change and will last FOREVER" which is also written and Korean and another special banner for Taeyeon that says "Masaya ako" which Taeyeon also repeatedly said adorably. She even said, "Do you know that you guys are so cute?"
She repeatedly tells the whole coliseum that PH SONEs are so cute, and getting cuter!
There are still a lot of songs that we wanted to hear that night that wasn't part of the setlist, but Taeyeon thanked every SONE present that night and promised to come back to the Philippines to sing more of her songs for PH SONEs once again.
Taeyeon ends her "The ODD of LOVE" concert in Manila by singing "Ending Credits", which is also played at the end of every episode of Mnet's reality survival show "Queendom 2" where she is the show's MC/host. She officially exits the stage waving goodbyes to her PH SONEs as everyone leaves with a big smile on each and everyone's faces. The show started at 5 PM and ended at around 7:30 PM, local time. -HallyuLife.com
---
Witnessing Taeyeon performed at her solo concert still hasn't sunk in and it still feels like it happened earlier. I cannot express how happy I am to be part of this pink/purple ocean and the unforgettable memories that we PH SONEs and Taeyeon have shared. It is not just a concert experience but a memory that will forever be cherished. What a way to end the last 'weekend' of July 2023.
---
Taeyeon's <The ODD of LOVE> Concert in Manila is presented by DNM Entertainment, In2une Entertainment, and SM Entertainment. HallyuLife would like to thank them for having us on this memorable show.
#TheODDOfLOVE_in_MANILA #태연 #Taeyeon #TheODDOfLOVE #TaeyeonCONCERT_TheODDOfLOVE #TaeyeoninMANILA

Check out our photos from the event here:
Taeyeon @ THE ODD OF LOVE in Manila (HQ PHOTOS) [20230730]

THIS SPACE INTENTIONALLY LEFT BLANK.