VAV shares how they are excited to meet their Filipino fans
The group is currently in Manila for their first meet & live event on September 7.
Another K-Pop group is in Manila shores once again, and this time – the rookie group VAV (Very Amazing Voice).
Members of the group faced the members of the press on Friday, September 6 as they shared their thoughts and responded to the questions thrown by the media as they prepare for their first fan-meeting in Manila on Saturday, September 7 at the SM Skydome in SM North EDSA.
And while they might seem nervous, they were friendly and even enthusiastic to face the press and answer some questions being thrown.
It wasn't the first time VAV went in the Philippines, and in fact, the group previously visited Bohol to film their MV for their recent release 'Give Me More' there.
Member Lou also revealed that he used to live in Cebu during his teenage years, even shared many good things about the city that makes the other members wanting to visit as well, doing extreme sports and many more.
He shared about foods like lechon and pancit canton, as well as the hospitality of the people there and how he likes the weather, since he said that he hates the cold weather in Korea. He proudly calls Cebu "home".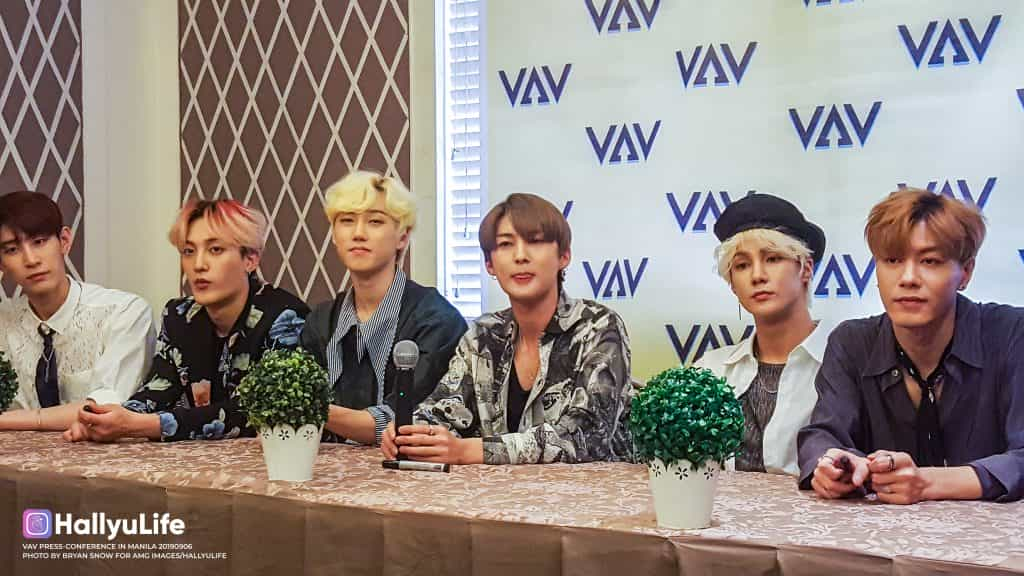 Ayno states how they are excited and curious about how the Filipino fans (or VAMPZ) would cheer them, since it was known to the K-Pop scene that Filipino fans are some of the most energetic fans, added the fact that its their first time performing in the country.
Member Ace also shared that he couldn't sleep well due to his excitement for the event and meeting Filipino VAMPZ, contradicting his statement when asked about his skincare routine that 'sleep is the most important' regimen.
Ziu, the maknae of the group has said "Mahal ko kayo! (I love you!)," when asked if they have a message for their fans. He also shared that he feels nervous because they are first timers on performing in the Philippines.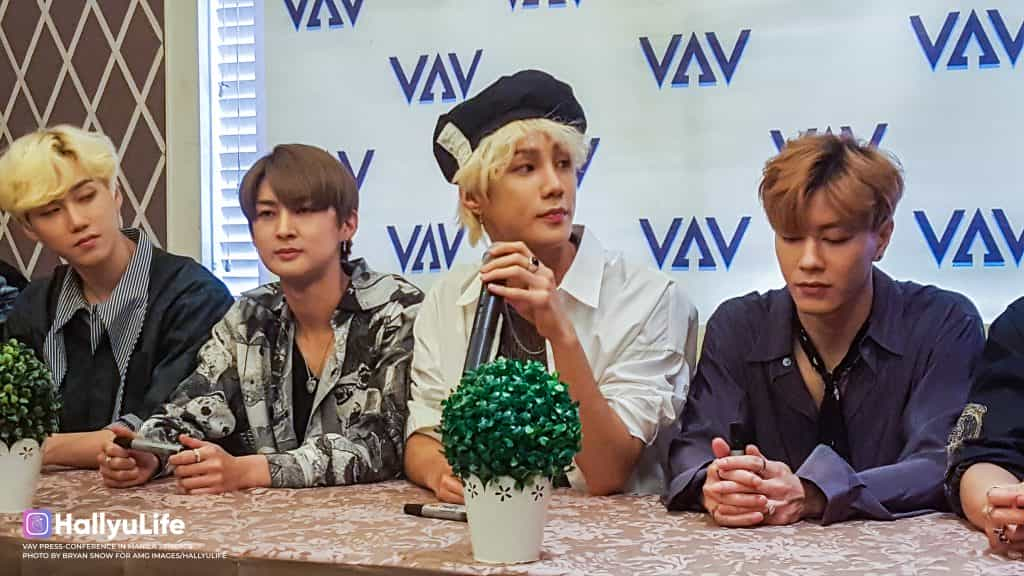 Jacob revealed that the day of their Philippine fan-meeting is also his birthday, saying that it was special for him, so he hopes that they can have a great time with their Filipino VAMPZ.
On the other hand, member Baron emphasized on how the venue at SM Skydome would make the fan-meeting more intimate, as it brings them closer to their fans despite the language barrier.
Leader St. Van said he wants to return to Bohol, when asked if where else in the Philippines they would want to visit. He also expects that many VAMPZ would come to their fan-meeting as well.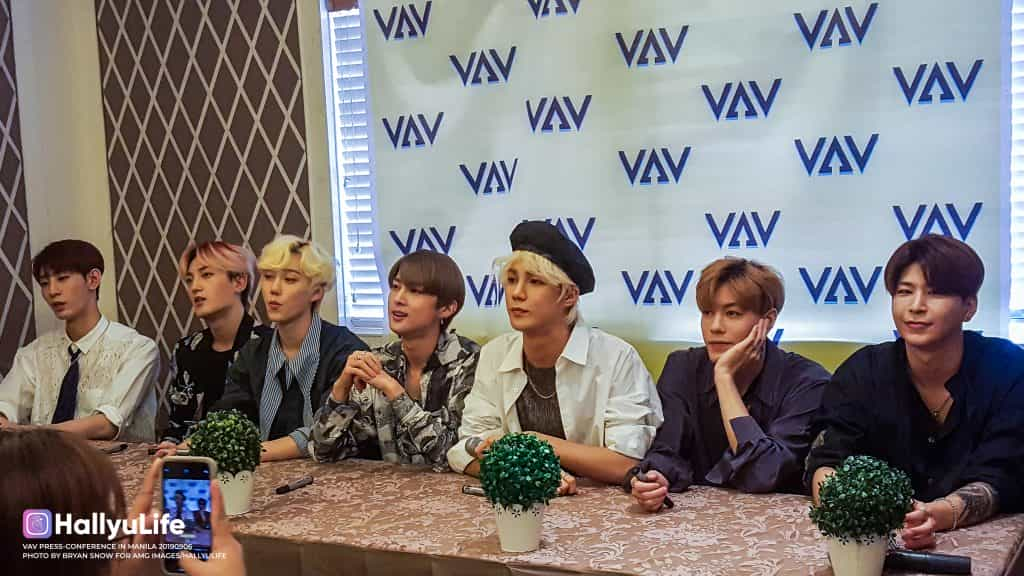 I took the chance to ask them about their liked and/or favorite Filipino food during their stay(s) in the Philippines. Their response?
St. Van, Ziu, Jacob – Sisig
Lou – Lechon, Pancit Canton
Ayno – Dried Mangoes
Ace – Jollibee's Chicken Joy
Baron – Jollibee's Aloha Yumburger
The group also appeared on several TV shows on September 6 prior to their fan-meeting, such as Tonight With Boy Abunda and Umagang Kay Ganda.
On meeting the TV host 'Tito Boy', VAV members, especially Ayno was surprised on how he is actually popular in the country, as well as his impressive fashion statements. Member Baron noted jokingly that the TV host looked like the lead character in the movie Matrix.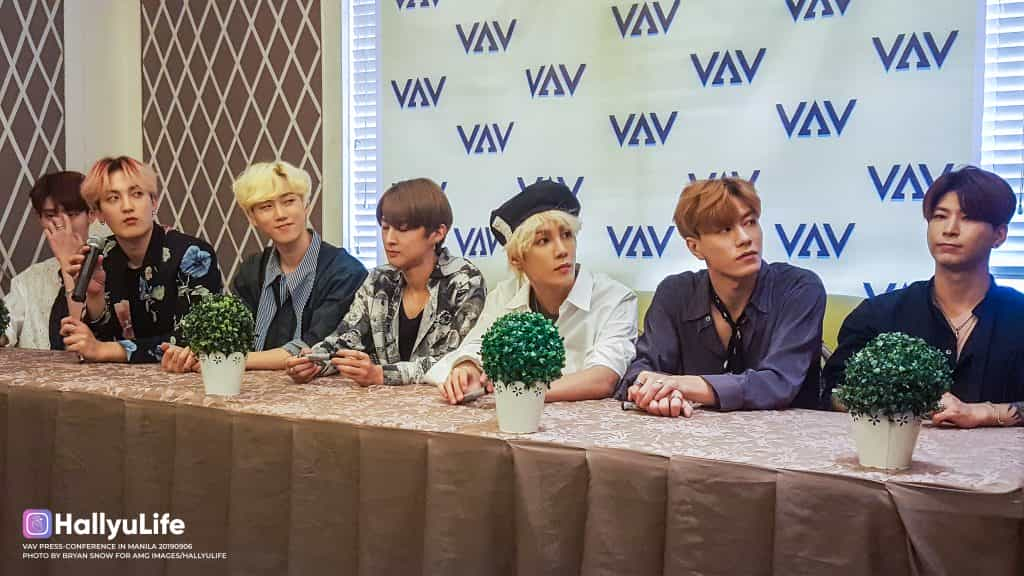 VAV also said that they were introduced to some Filipino artists after their interview with Abunda, and also said that if given the chance, they would love to collaborate with any of them.
Finally, the group asked for love and support on their releases in the future, and hoped for the best on their upcoming fan-meeting. They also hope that this wouldn't be the only time they can hold a show in the Philippines. -HallyuLife.com